How will you pay the bills? Do you have an income if you get sick?
Have a plan for those unexpected expenses
Do you have a cash management plan?
A budget is people telling their money where to go instead of wondering where it went. It also helps find areas where you can save money.
Do you have a rainy day fund?
Planning for those unexpected expenses in life can be as simple as putting aside a small amount of money each month. So, for example, when the car blows a gasket you're prepared.
RIVAL Wealth can provide you with a budget template so you can see where your income is going, and really start to assess your essential and discretionary spending. How financially healthy are you? Contact Us
Do you want to
tell your money what to do?
Download your own Cash Management plan.
Income replacement cover
– offering peace of mind by protecting your income
What happens to you or your family if you can't work due to an accident or illness?
Will there be enough money to cover all the expenses each week?
Even if you have savings, do you want them depleted because they're replacing income?
Do you want to save money on your ACC premiums?
ACC will provide a percentage of income if you have an accident but they provide nothing if you can't work because of illness. Last year, of the 250,000+ New Zealanders who were unable to work for a significant period of time, over 75% were because of illness.
Income Protection insures your earning potential by paying you a percentage of your income on a regular basis if you are unable to work due to illness and in some cases accident. Protect your family and lifestyle by ensuring your income is covered.
RIVAL Wealth can advise you on the best income replacement insurance to ensure you can recover from illness or an accident without the stress of not having an income.
Give yourself the best chance of recovery from a major critical illness with trauma cover
Imagine how a tax free lump sum payment could reduce your family's financial stress if the income earner is temporarily incapacitated by illness.
Trauma Cover offers instant help by providing a lump sum to alleviate any financial stress associated with a family member being critically ill. Many conditions are covered by this insurance including heart attack, stroke and cancer.
RIVAL Wealth offers a comprehensive financial health-check and expert advice on Trauma Cover and how it applies to you and your family's situation.
Financial relief with total and permanent disability cover
No one likes to even think about a family member becoming permanently disabled.
But if it does happen, Total and Permanent Disability Cover provides a tax-free lump sum payment to ease financial stress, particularly mortgage debt.
Talk to RIVAL Wealth advisors about the difference between Trauma Cover, and Total and Permanent Disability Cover.
Greater choices for your health care needs
Does your current policy cover all the costs or just pay a percentage?
Do you want Non-Pharmac drugs covered?
Do you want cover that you can afford in retirement?
What does implementing an excess do to your premium?
When you're facing a health problem, why add a lengthy wait for public healthcare facilities to your worries.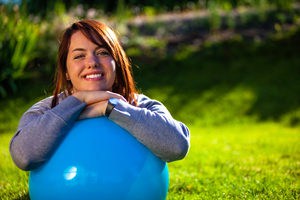 Health insurance gives you access to private healthcare options which allows you greater flexibility over managing when, where and how your health issues are treated.
Get back to your healthy self faster.
With the vast array of health insurance options and companies around, RIVAL Wealth has the knowledge to find the one that suits you and your family.
Also, while you're talking health insurance, ask RIVAL Wealth for a complete financial health check-up. Ensure you're covered for all aspects of your financial well-being.