DO YOU HAVE THE RIGHT RURAL OR BUSINESS INSURANCE FOR YOUR NEEDS?
You'll experience quite a different approach with us because of our focus on you and on advice. It's important you have the right rural and business insurance that is relevant and structured in a way that works for you.
Get in touch with us here
All fees are fully transparent
There are no secrets. Any fees and remunerations will be fully disclosed and you'll know exactly what you'll be paying for.  The price you are quoted is what you'll pay so there won't be any unexpected surprises.    
Accidents happen!
If you ever need to make a claim, you want to talk to someone to help fast! At RIVAL Wealth, you'll be fully supported by our claims service from start to finish, making your claims experience as seamless as possible.
Unlimited support
There are no barriers to getting in touch as we offer unlimited phone and email support. By having regular checkups, you'll know if anything changes with your rural or business insurance – we've got you covered. 
Jenny Griffith, Tash Field, Manda Thornton and
Suzzannah Vertigans
Have one point of contact for all your rural and business insurance needs 
We love what we do and specialise in insurance for businesses, farms, lifestyle properties, domestic insurance, vehicles and rental properties. Our job is to make insurance easy to understand, so you can just focus on yourself and your business. 
If you ever need to make a claim, we will help you through the entire process as we have a dedicated in-house claims service.

And best of all, you know you're in good hands as our team was awarded the Platinum Practice Standard from Insurance Advisernet. This means we have excellent business processes in place and exceed industry standards.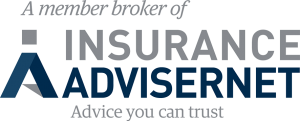 RIVAL Wealth are a member of Insurance Advisernet New Zealand, a network of more than 300 advisers across New Zealand and Australia, who have agreed to a core set of operational principles.  The four pillars of the network, which we adhere to ourselves, are:
Trust – Without trust, nothing else matters. Maintaining the highest levels of integrity and reliability is the most important factor in everything we do.
Advice – We believe that advice should be highly tailored to each client's unique situation. We always thoroughly assess your needs before advising you.
Choice – To make the best decision, you need to be informed about a wide variety of different options. We'll make sure you're presented with all the information you need to know.
Value – We strive to give you as much value as possible – whether as advisors, as a team that arranges an insurance policy on your behalf, or as advocates when you need to make a claim.
RIVAL Wealth eNews
Sign up for our quarterly eNews. You'll be kept in the loop with loads of helpful information, short videos, refreshing articles and riveting top tips!