LOOKING FOR ACCOMPLISHED KEYNOTE SPEAKER FOR YOUR NEXT EVENT?
Tim and Carissa offer a unique approach to every subject they talk about.  You'll never have a dull moment!
Get in touch with us here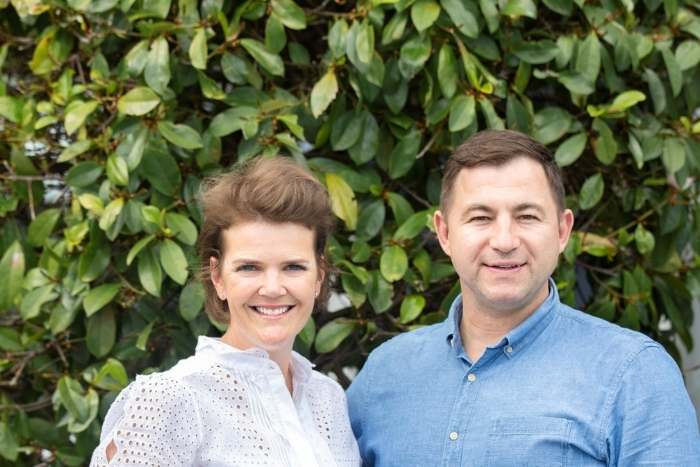 Here's a taste of the presentations Tim and Carissa can offer you or your business;
Top financial tips for couples in business
Workplace wellness, offering financial health for your staff
How to teach your kids great money habits
Investment economic updates
Minimising your ACC spending
Farm and business succession planning
How to talk money to your partner
Tim Fairbrother

Tim is an award-winning Financial Adviser and entertaining public speaker, with the ability to convert the often complicated world of finances into plain English. Tim is a recognised expert in his field and covers all areas of your financial health.  From investment advice and portfolio management through to ACC advice, KiwiSaver, farm and business succession planning – Tim has all your bases covered.
Tim is a firm believer in educating clients to become financially successful.  He frequently travels throughout New Zealand speaking at numerous seminars and events, attending government roundtable meetings and conducting educational presentations.
Carissa Fairbrother

Carissa is a financial wellness warrior and doesn't just talk the talk when it comes to her absolute passion for financial organisation. With a knack of making what can be a boring world of financial overload, exciting and relevant.  She loves working with people, guiding them towards a better financial future.
Because of Carissa's unique approach, even before the conclusion of hearing her speak, you will be completely motivated and excited by how the future will look.  Qualified to give the most appropriate advice with a good dash of honesty, reality and humour thrown in – she is the person to work with for all things financial.